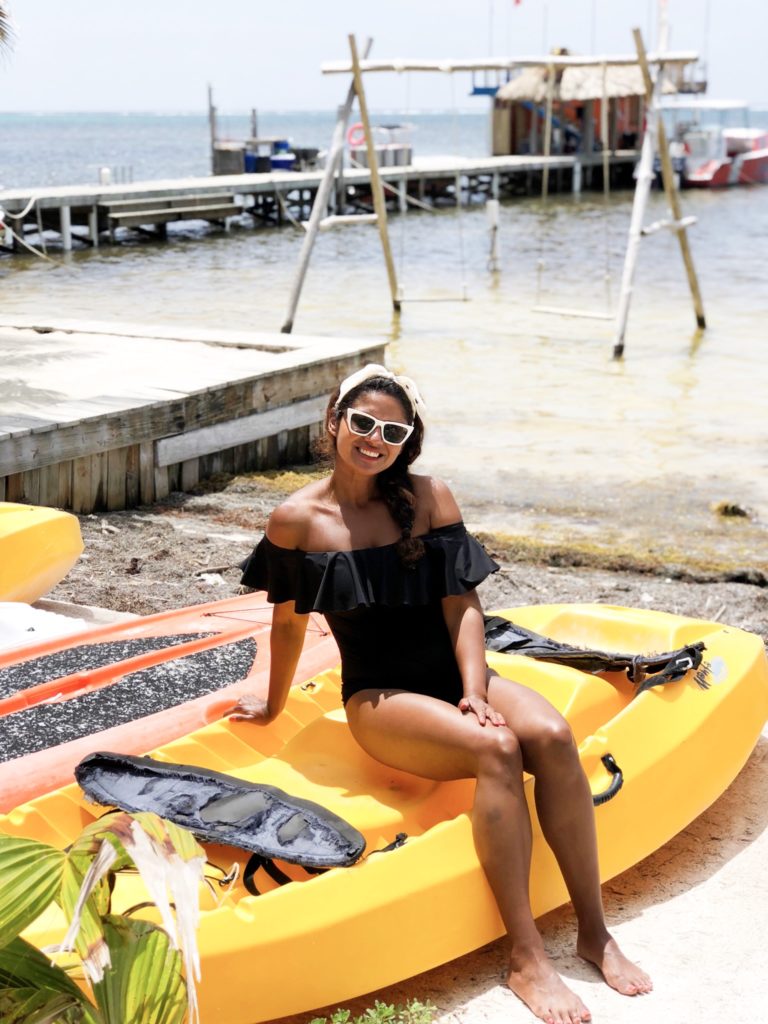 Photo was taken by The hubby
Lets talk about one piece swimsuits for the summer. I'm really loving this one piece swimsuit. It is so flattering with it's off the shoulder ruffles and the style is one of a kind. I think every girl will agree with me when I say that wearing a one piece swimsuit makes you feel confident. Swimsuits can be a bit scary to wear!
This summer it seems like off the shoulder, stripes, polka dot, and solid colors are taking over the swimsuit world. A perfect example is this black off the shoulder one-piece which I wore in Belize. This suit is perfect for any tropical vacation that you might be planning for this summer. During our trip I wore shorts with this one-piece which was easy to transition into while exploring the island.
Below I've linked a couple of one- piece swimsuits that are trendy. Stay tune because I will be writing a blog post on Belize. Happy Monday!