Hello Friends,
Happy Friday everyone! I just launched my Spring Collection on RefinedbyJM. We have so many great New Arrivals! Everything in the shop is so easy to transition into the next season and I really love the entire collection. So let me start with my recent items.
I did a little try on session with my newest items that are available right now. Let me start with my tops, skirts and dresses!
Black Halter Top: Only $30
This top can be worn casual and dressy at the same time. It's an versatile top that can be paired up with shorts, jeans and a fun skirt. (Just like the leopard skirt already available on my website)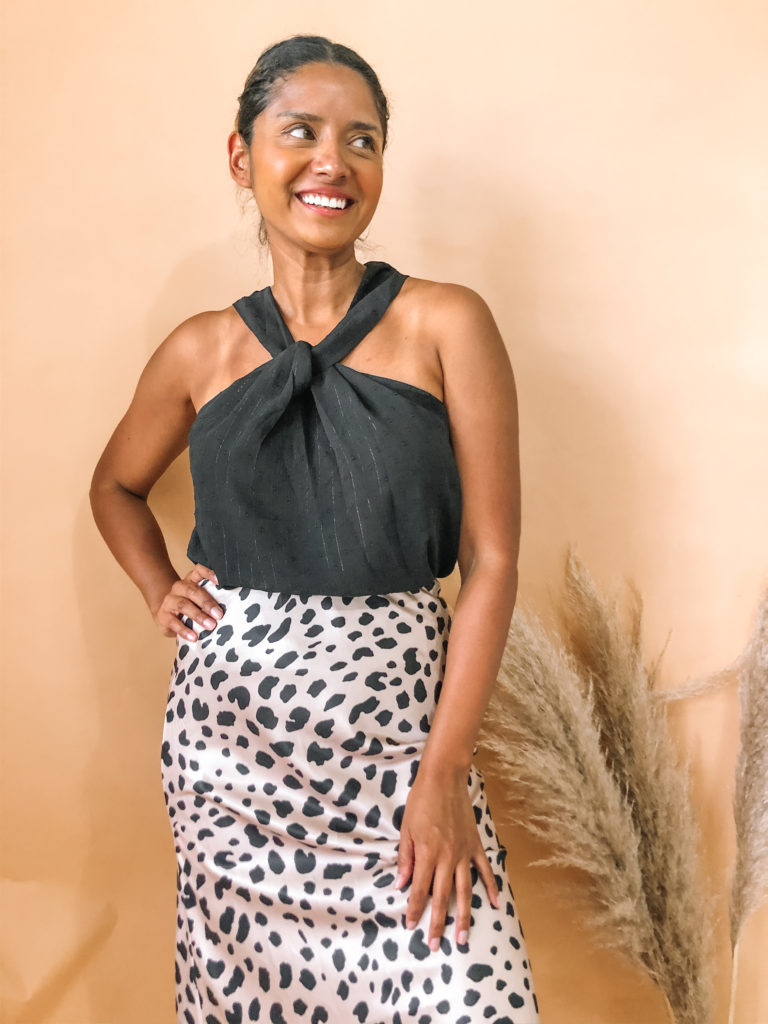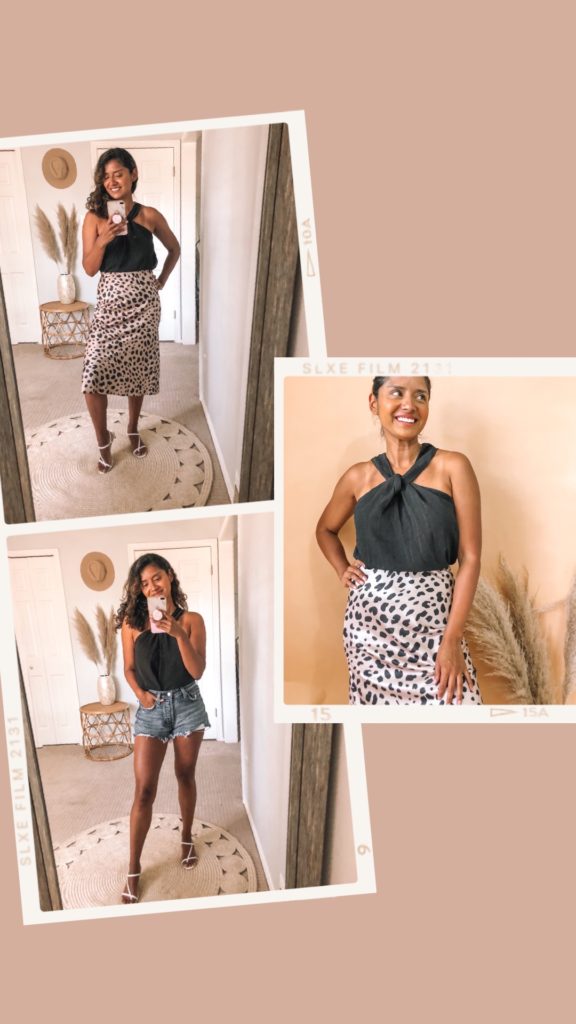 White Puffy Crop Top: Only $44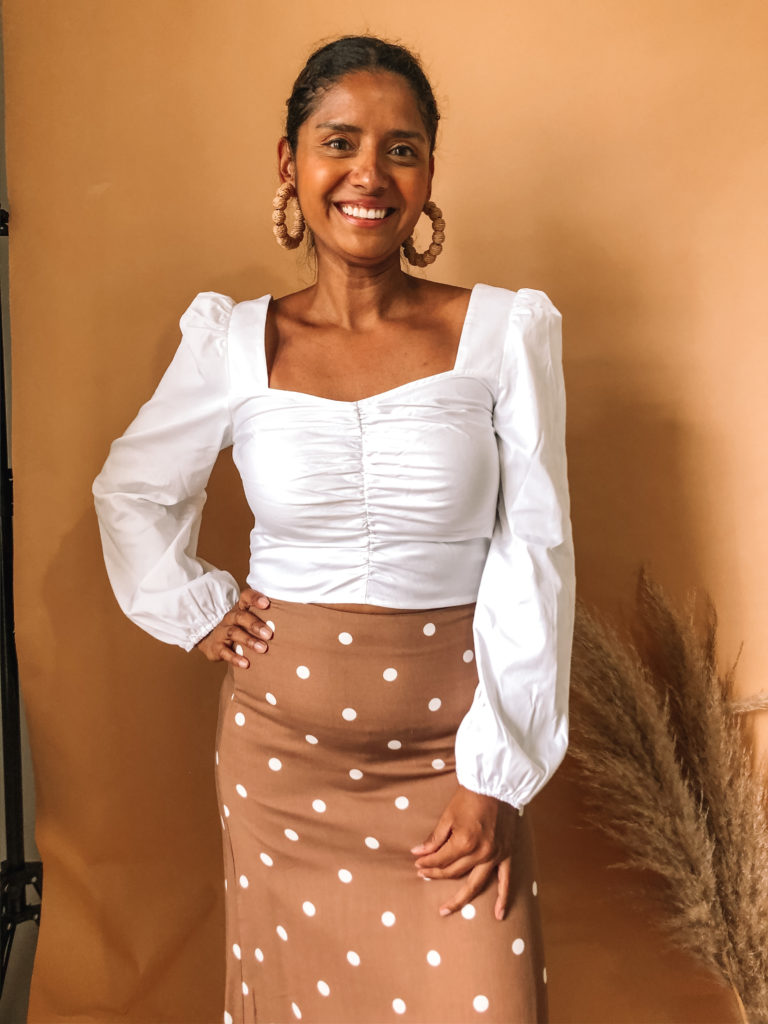 This adorable white puffy crop top is perfect for Spring. I just love the puffy sleeve detail and the fit. I paired the puffy sleeve with our Polka Dot skirt which is one of my favorite items on RefinedbyJM.
Black High Waisted Skirt: Only $32
This black high waisted skirt is beautifully made. I like the knot twist detail that the skirt has and the slit. This skirt is very chic and can been worn so many ways. We paired the black high waisted skirt with the Hard Rock tee and the knit tank top.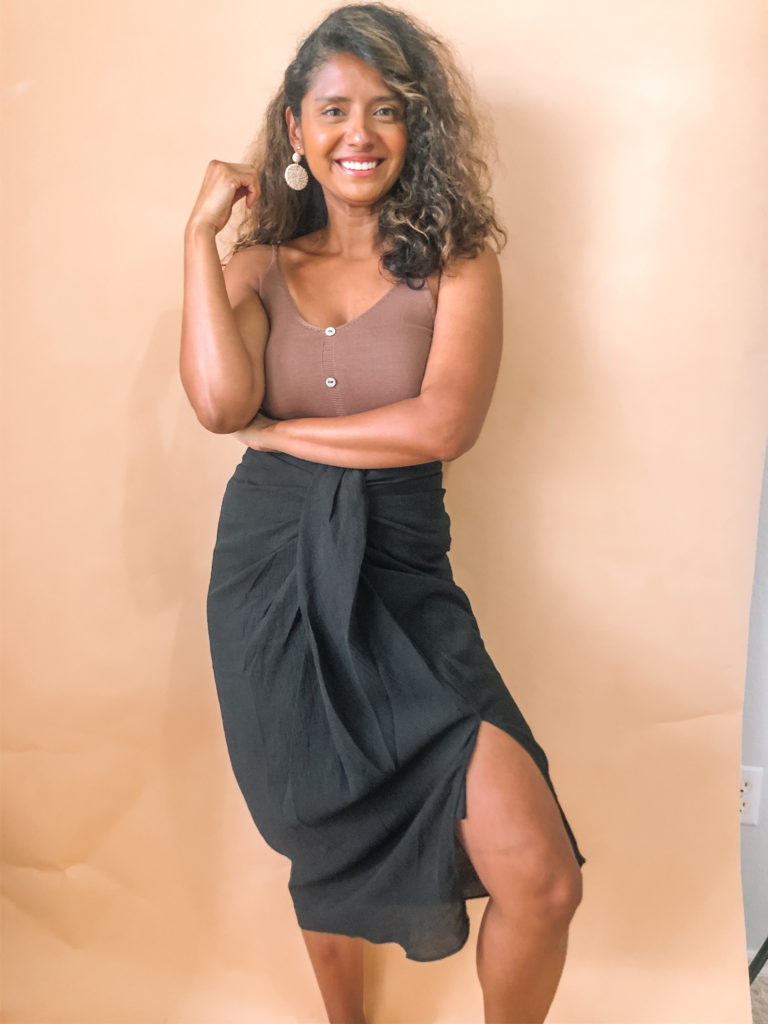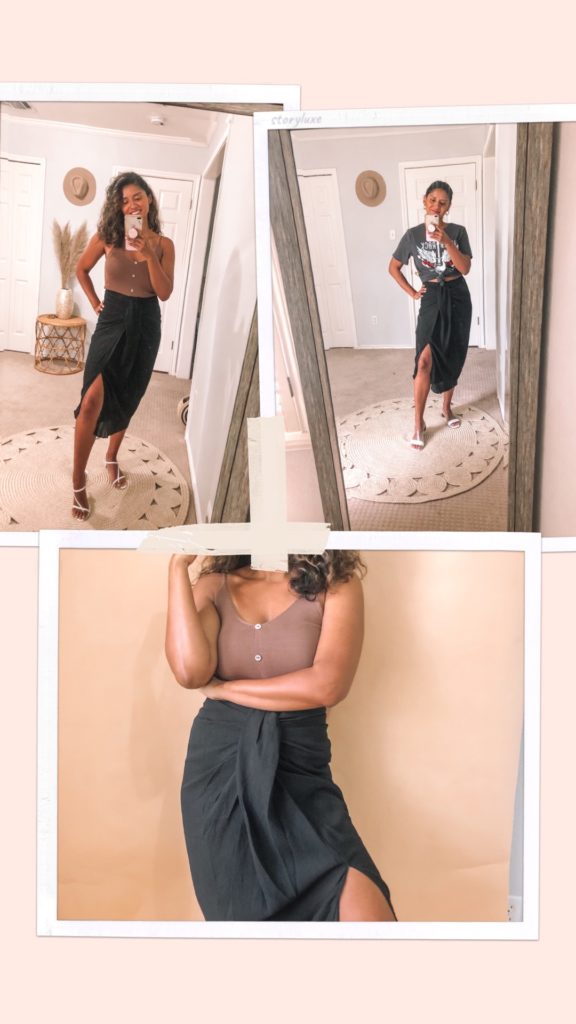 Wrap Brown Dress: Only $38
This stunning wrap dress is very flattering. It's perfect for spring and can be worn so many ways. I styled this dress with my Moto black jacket and my soft cream popcorn cardigan.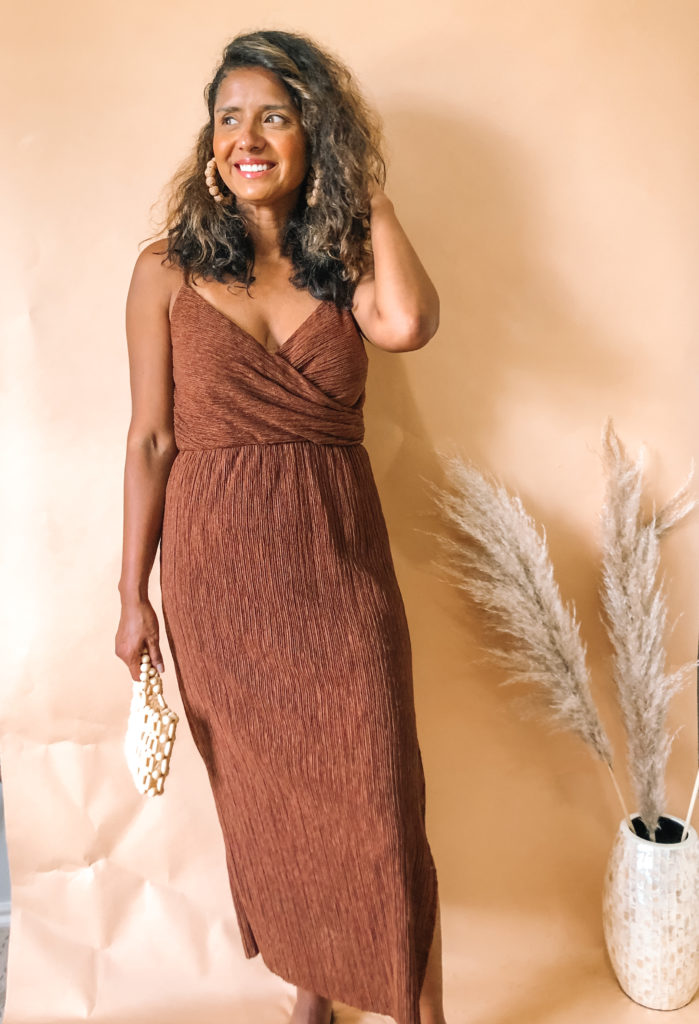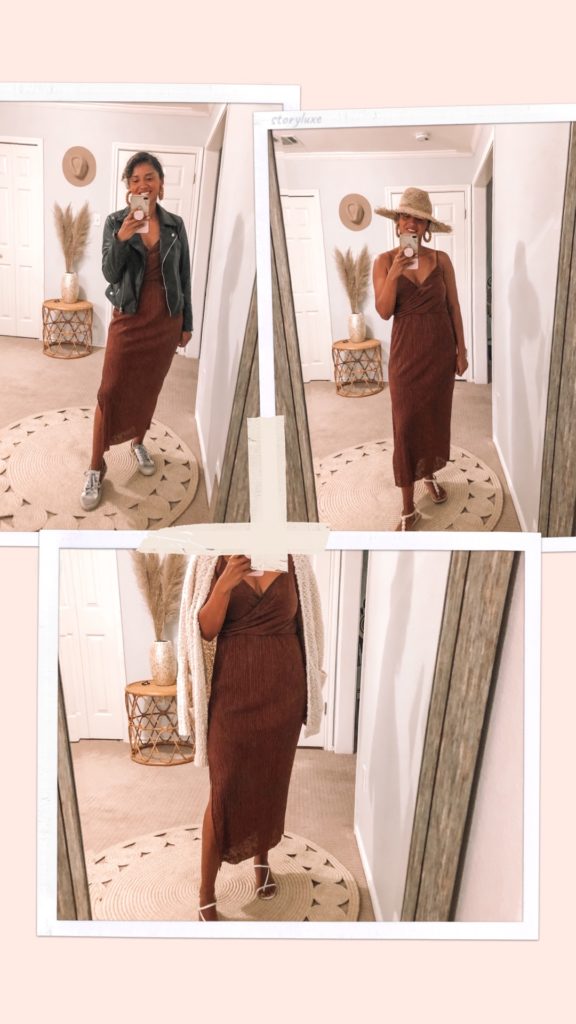 Satin Floral Dress: Only $38
This satin floral dress is simply irresistible. The colors, patterns and the floral details are so beautiful. I styled this dress with a fun hat that you can easily wear. The hat gives the dress a tropical feel.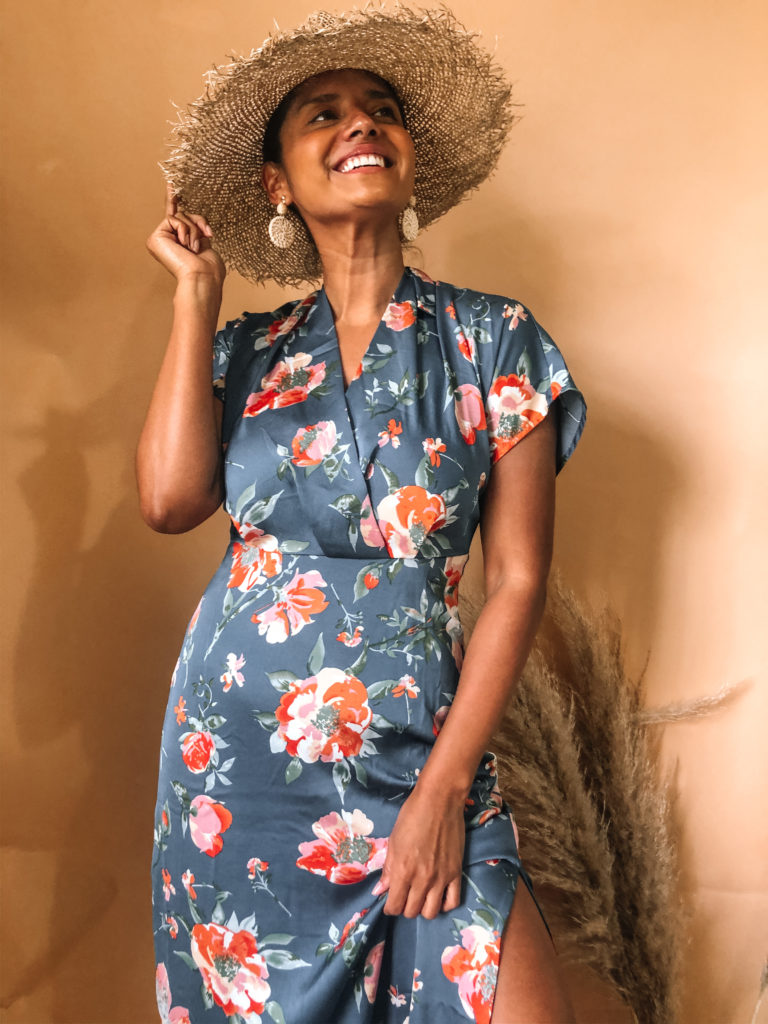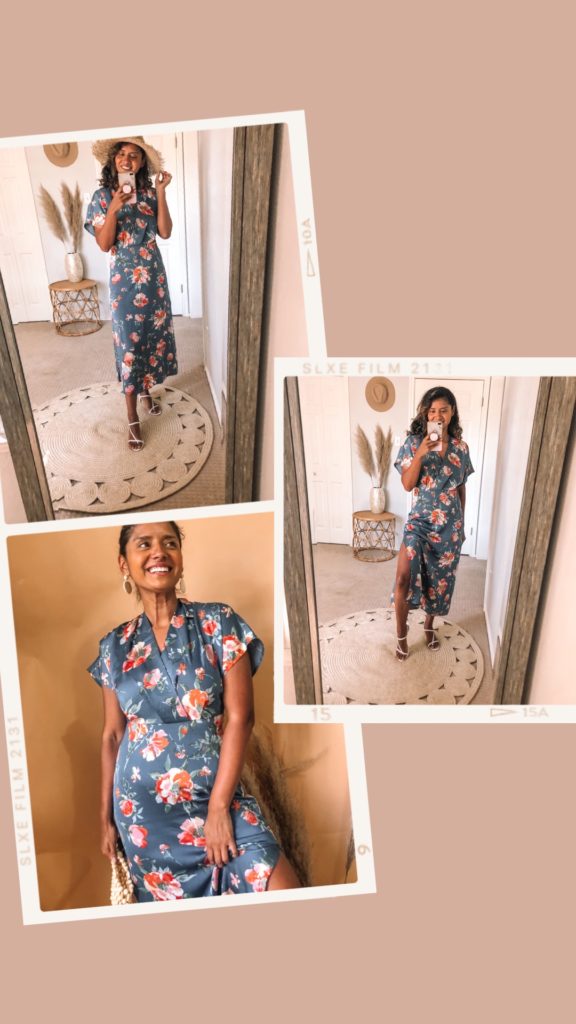 I hope you all enjoy my RefinedbyJM Try on Session! I love every piece I ordered for you guys. Also, everything is under $100 and I'm doing a weekend 20% off your entire order when you check out! Thank you for stopping by!