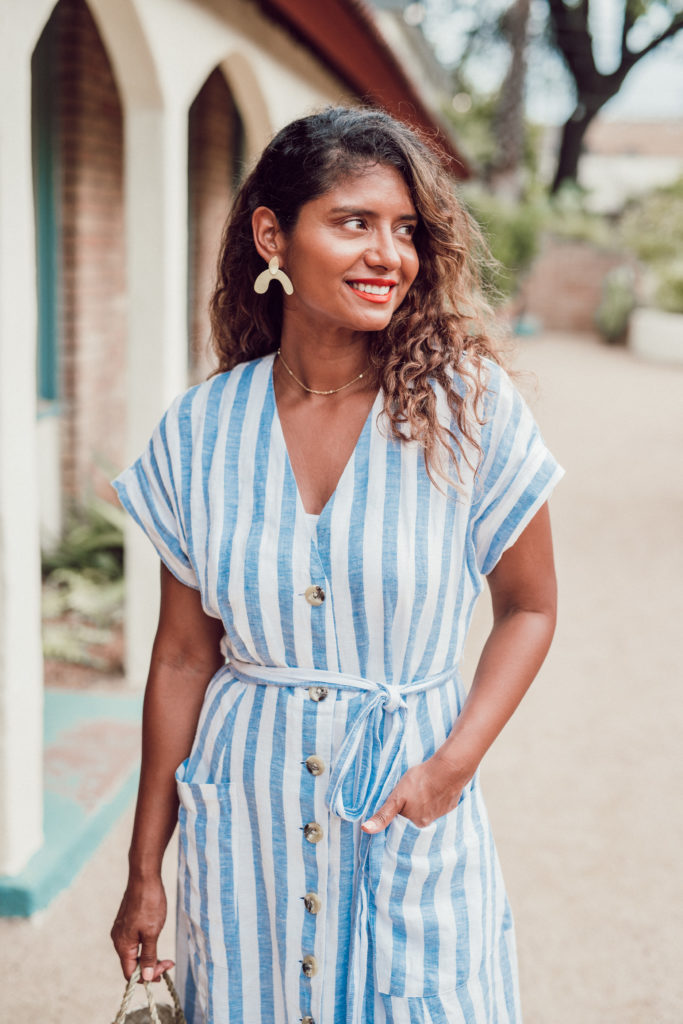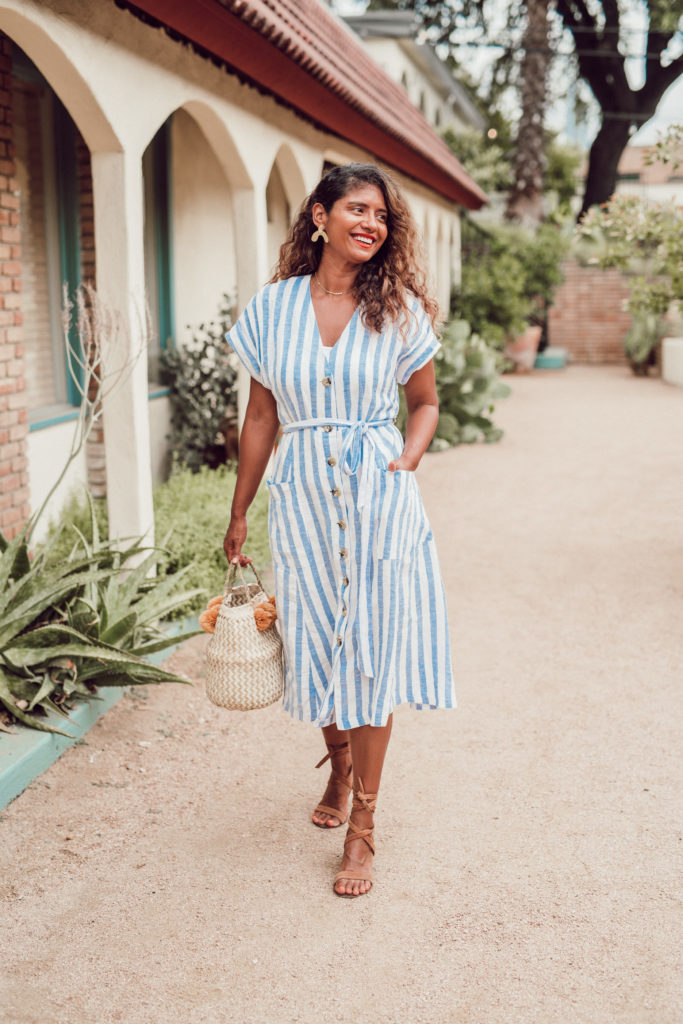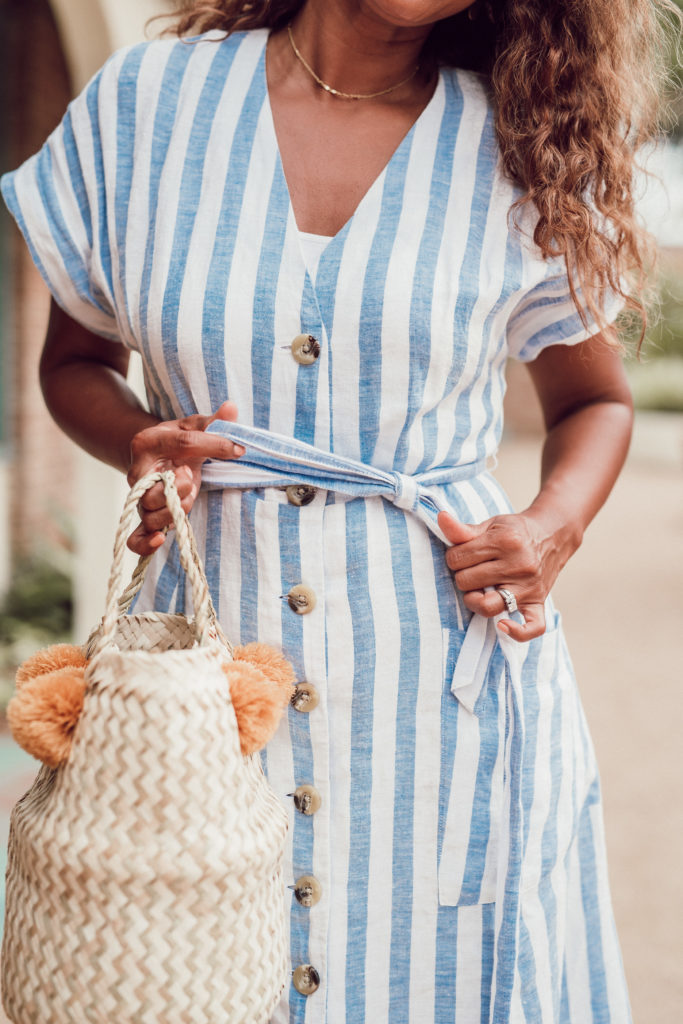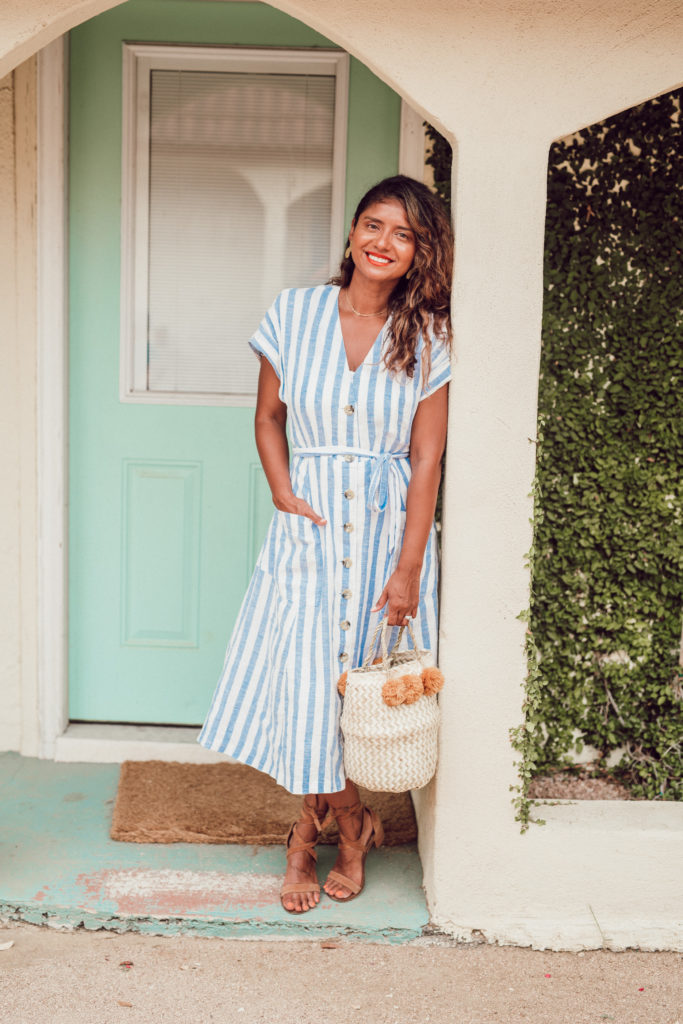 Photo By Photographer Divina Stennfeld Photography
Hello Friends,
I can't believe that Summer is coming to an end! I'm super estatic for fall to finally arrive. One of my go to dresses that I wore a lot this summer was this casual stripe dress from Mango. It's a comfortable dress that has a tie knot detail around the waist band, which is flattering. I really want to highlight how I love this basket pom pom bag that complemented the dress well. Everyone needs to have a fun bag in their closet. It's great for a day out and after work as well.
Finally, I just want to thank all of you for following me through my blog or social media. I don't think Uptown Fashion By Jess would still be here without you. So stay tune I will be having some great posts coming this fall. Thank you again!