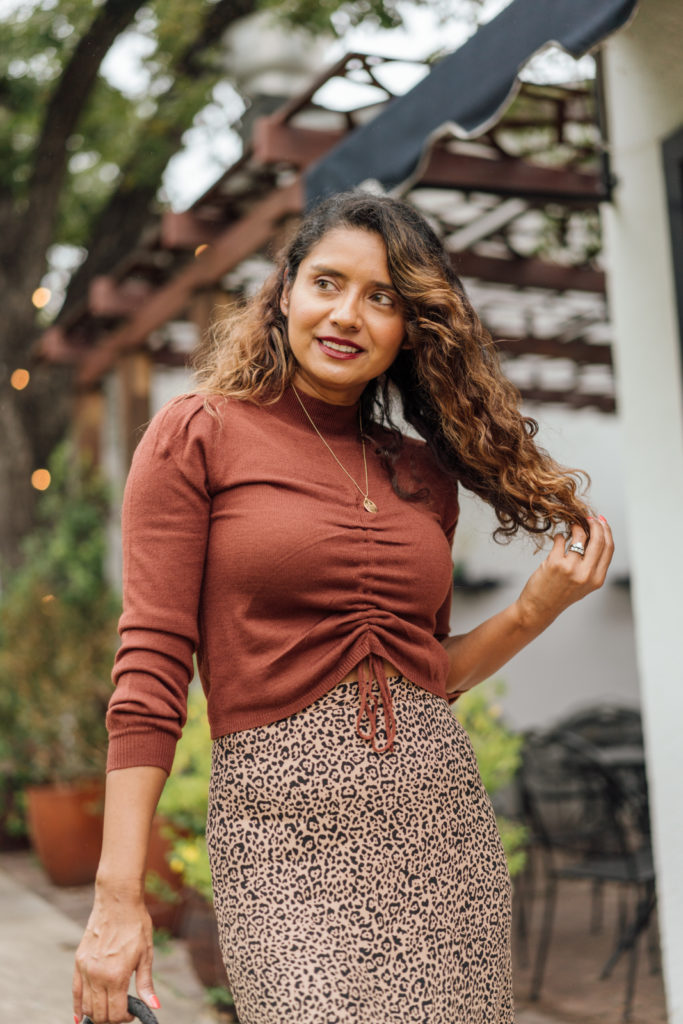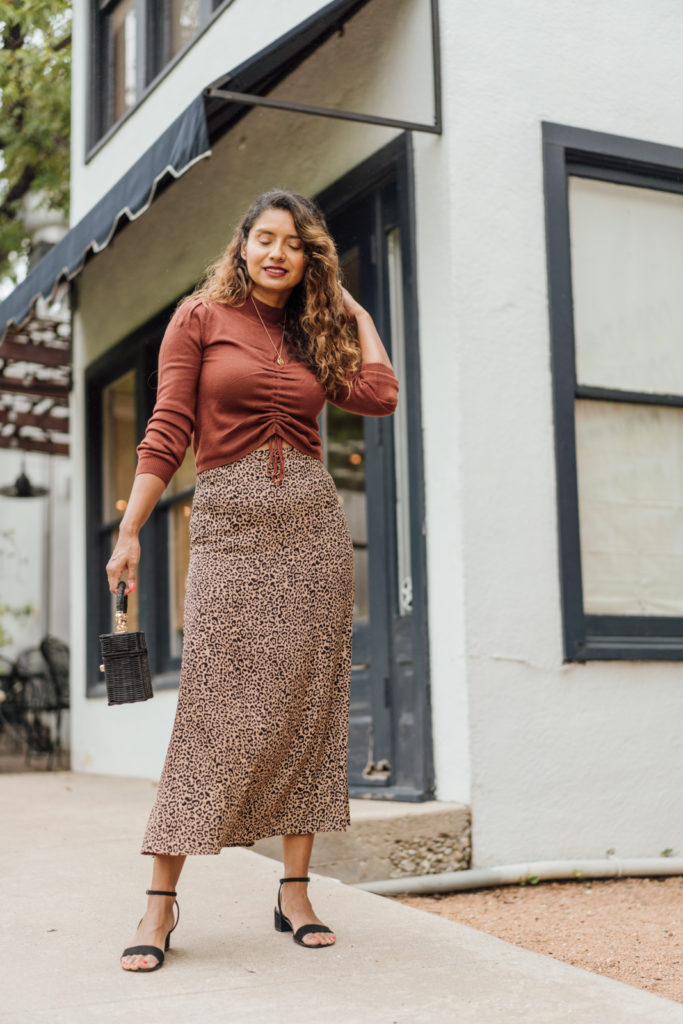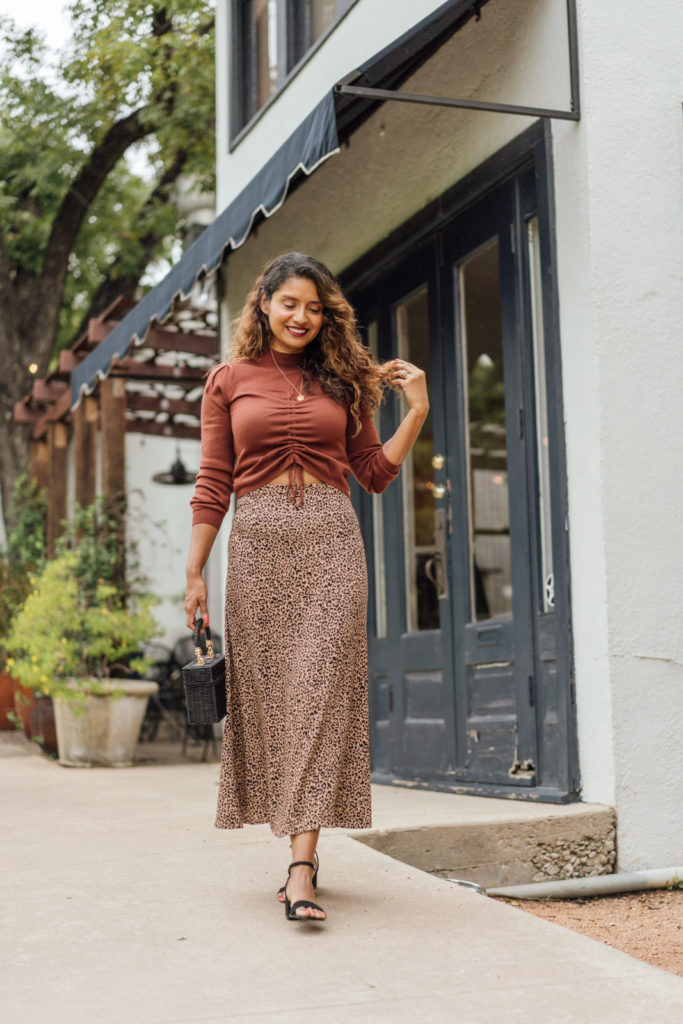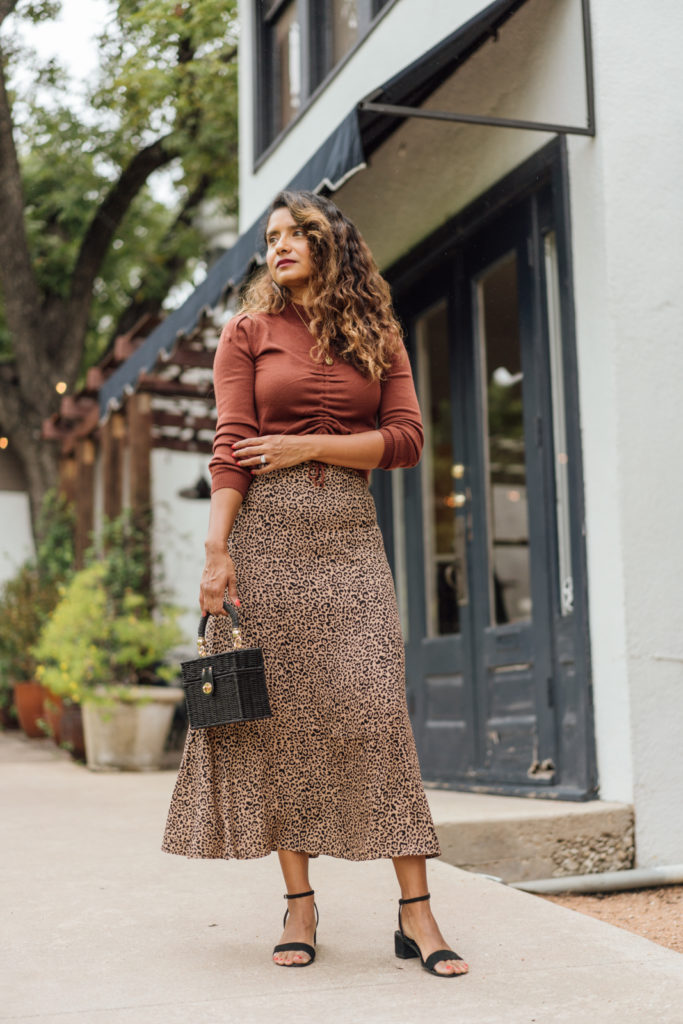 Photo By Photographer PearlSnap Photography
Cheetah print is back in trend my friends! I'm not sure if you are a animal print lover but  animal print is huge this fall. I'm so happy that October is here, because I get to decorate my entire house with spooky items. Now let me get back to my cheetah look that I'm currently loving for fall. This cheetah skirt from Reformation is super stylish and fits your body well. I think this skirt will sell out pretty quick so if you are a fan, make sure to purchase this skirt soon. Everyone needs some cheetah in their closet. It's great to wear for work and after work as well.
Finally, I like how this adorable brown sweater from Chriselle Lim compliments this cheetah print and also goes well with denim. The color tone of the sweater is great because it goes  with all fall colors. Not sure how long animal print will stick around but let me know in the comments if you are a animal print lover. Thank you for stopping by!