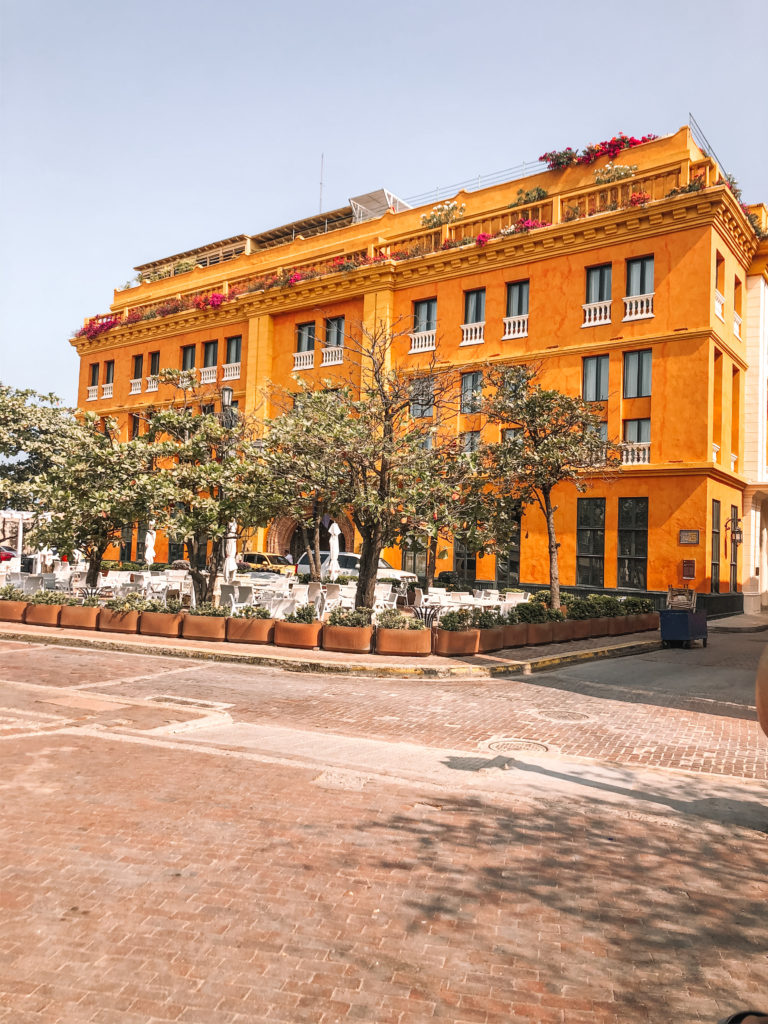 Hello Friends,
I have been wanting to go to Cartagena and I'm glad I made this trip come true. If you are looking for a new place to plan a vacation, Cartagena, Colombia is the place to go. The food, coffee, art, people, beaches and music will all captivate your heart. This beautiful country is a destination you will remember.
The people in Colombia Cartagena are really nice to Americans and super helpful. Cartagena also felt extremely safe and no one was rude. Colombia people are super attentive and you will see a lot of vendors selling products. If you are not interested, all you need to say is "No Thank" (No gracias) and they will kindly leave you alone.
What things should I do in Cartagena?
Explore the Old City:
There is so much to do in Cartagena. You will want to go to the Centro, San Diego and Getsemani. It's a beautiful big plaza that is super colorful and the scenery is gorgeous. Most of the tourists stay in Old City Cartagena and I would highly recommend staying down there because it's easy to get around.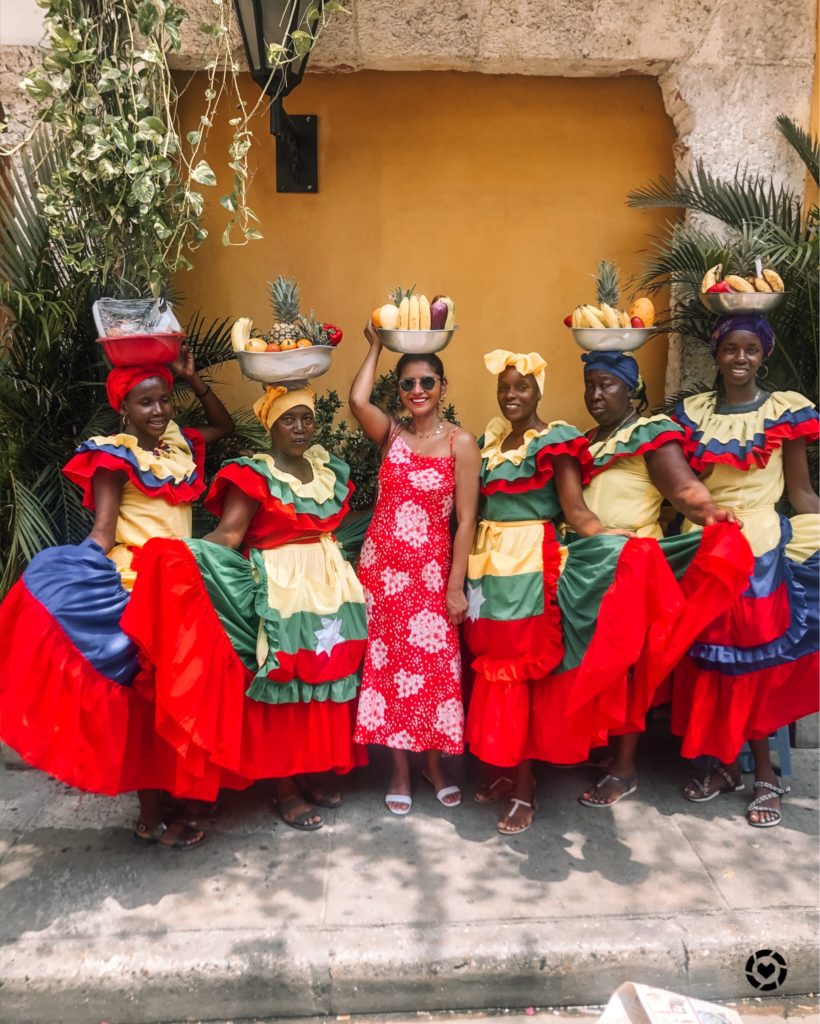 It's time to take out your camera out because this place is remarkable. You will see a lot of colorful colonial architecture, artists, and venders selling hats, jewelery and fresh fruit on the streets. You will also see lots of Las Palenqueras, which are colorful dressed ladies with fruit bowls on there heads. They will offer to take a picture with you, but out of courtesy please tip.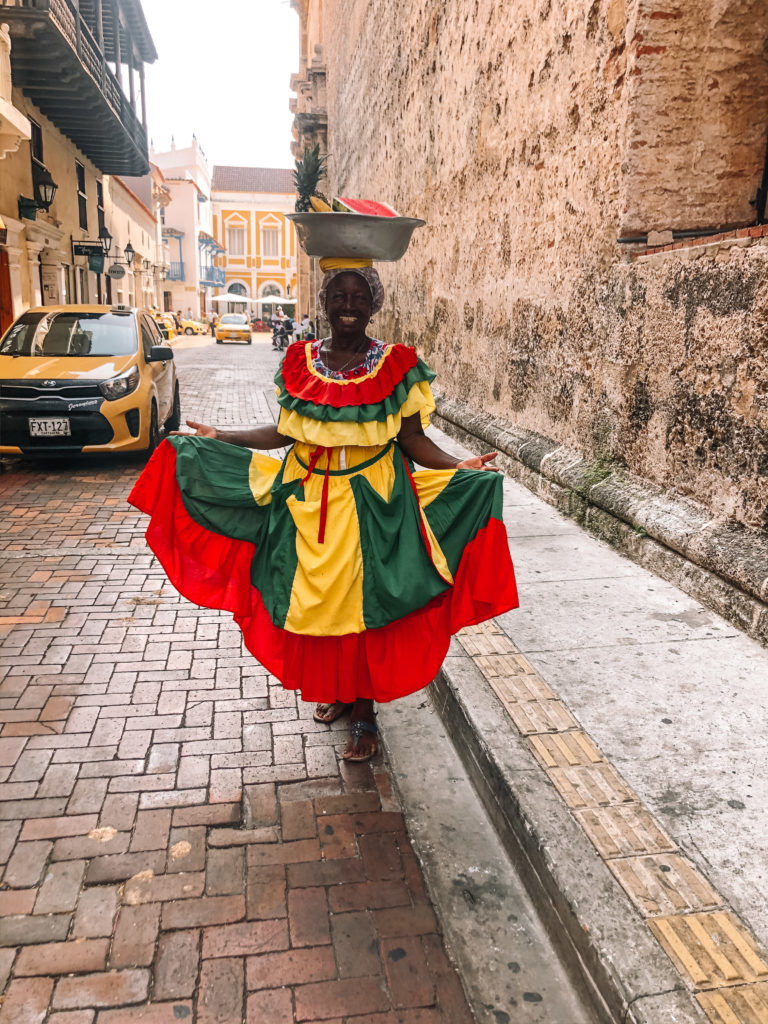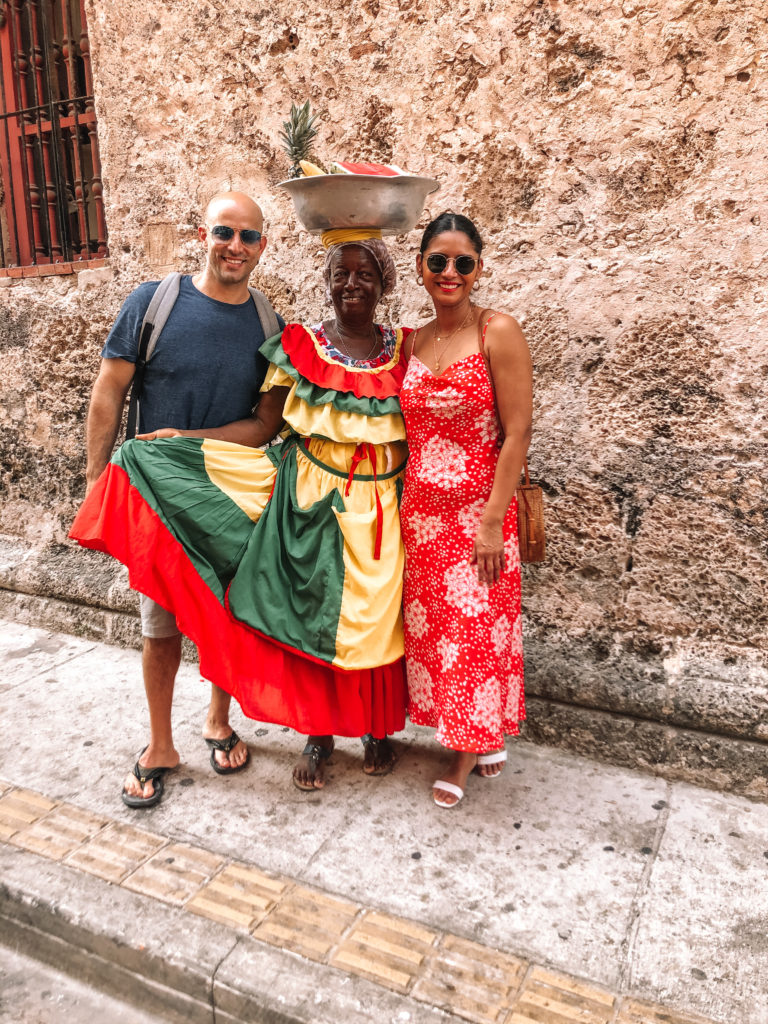 A couple of other sites you will want to check is the Centro Historico, Plaza Bolivar and Plaza Santo Domingo. These places are very photogenic and really gives you a chance to take in the culture.
Castillo De San Felipe is the famous fortress of Cartagena and is quite impressive due to its architectural design. You don't want to miss it! Walking through it's underground tunnels in the fortress were amazing. The tunnels will take you to the highest point, where you will see the overview of the city. You won't be disappointed.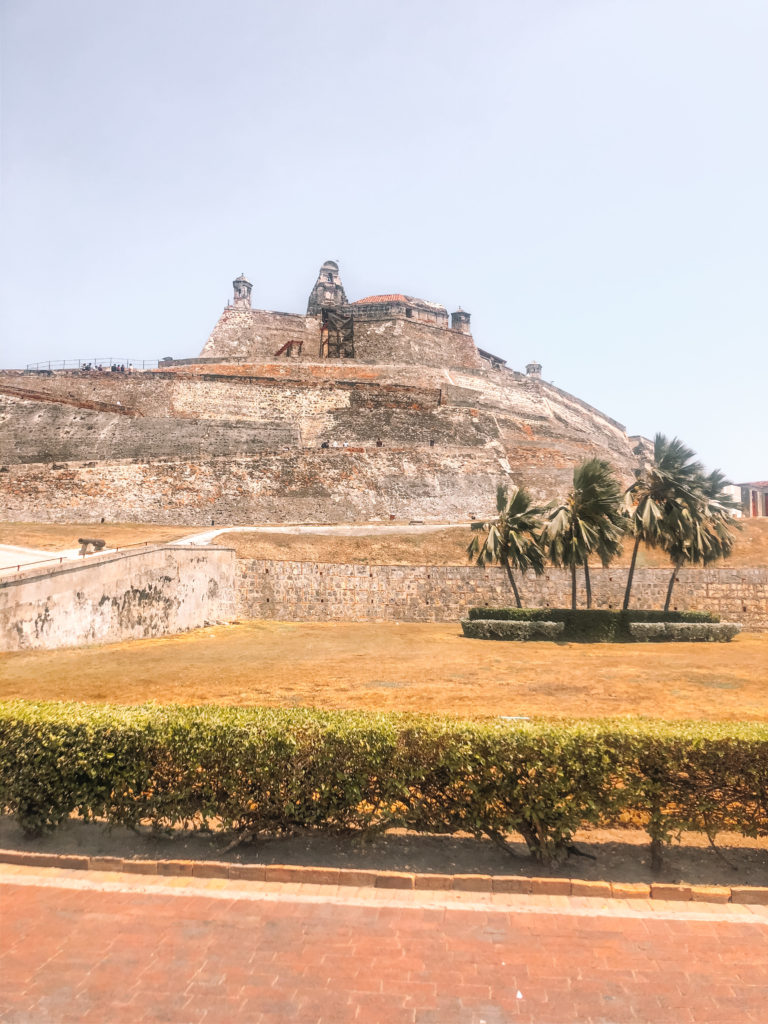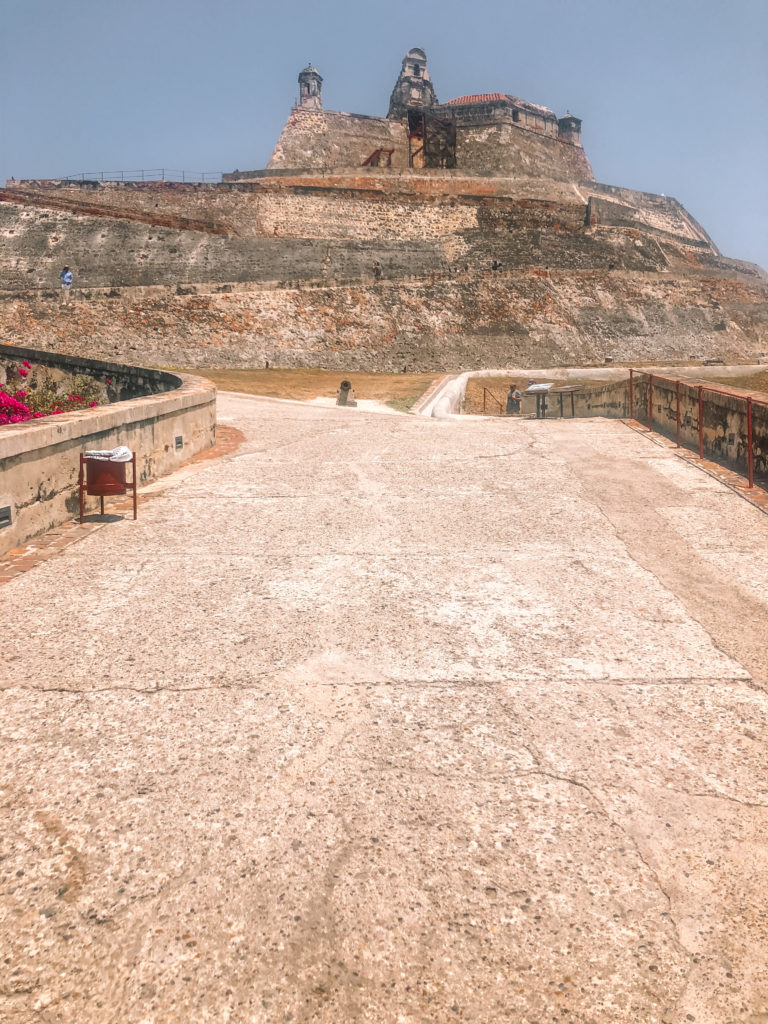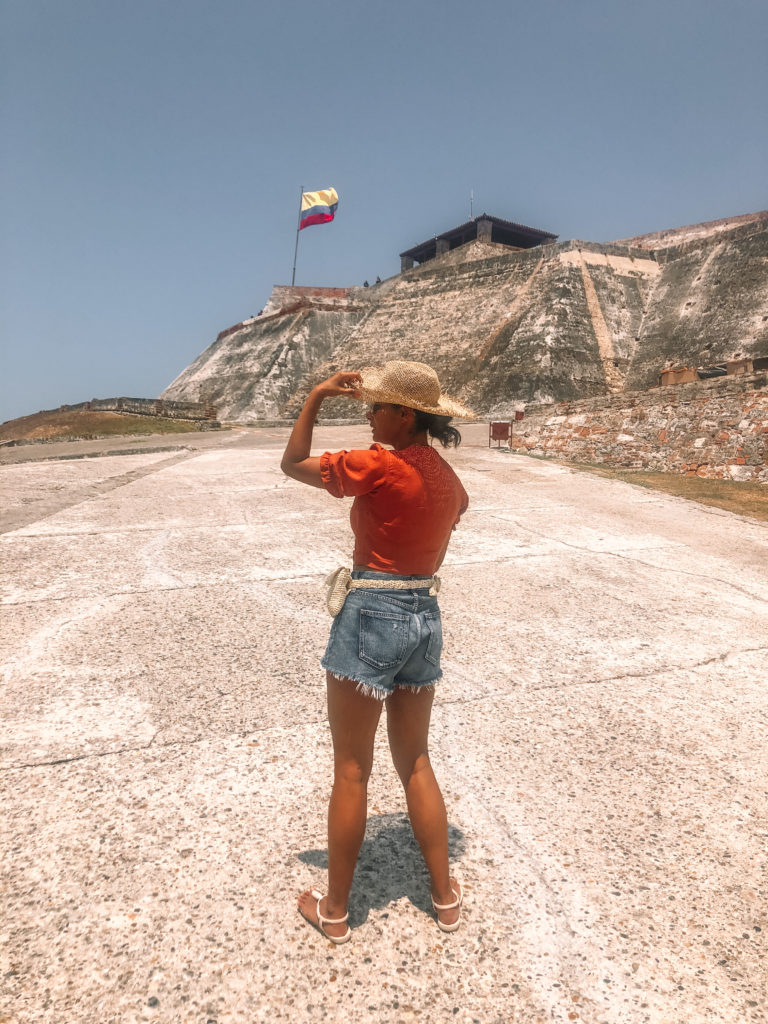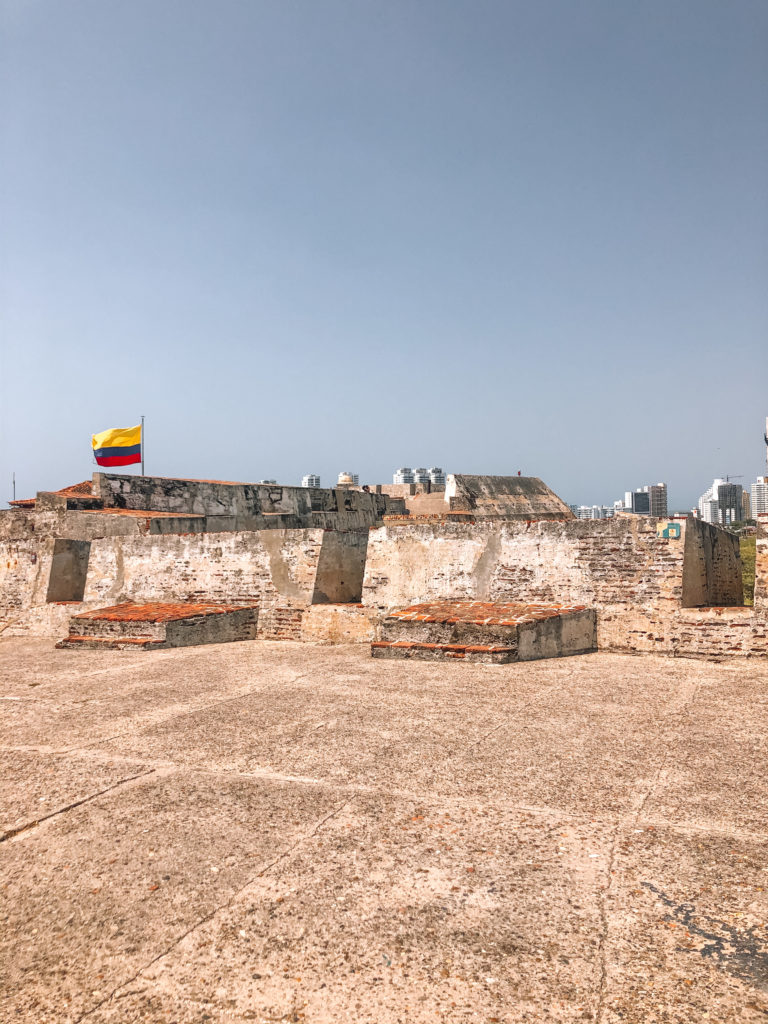 Getsemani: This beautiful neighborhood in Cartagena is full of life. The street, art, murals and graffiti is where you will find a lot of great scenery and cool bars. In order to get to this location you will have to walk through Parque Del Centenario, which has a lot of shopping.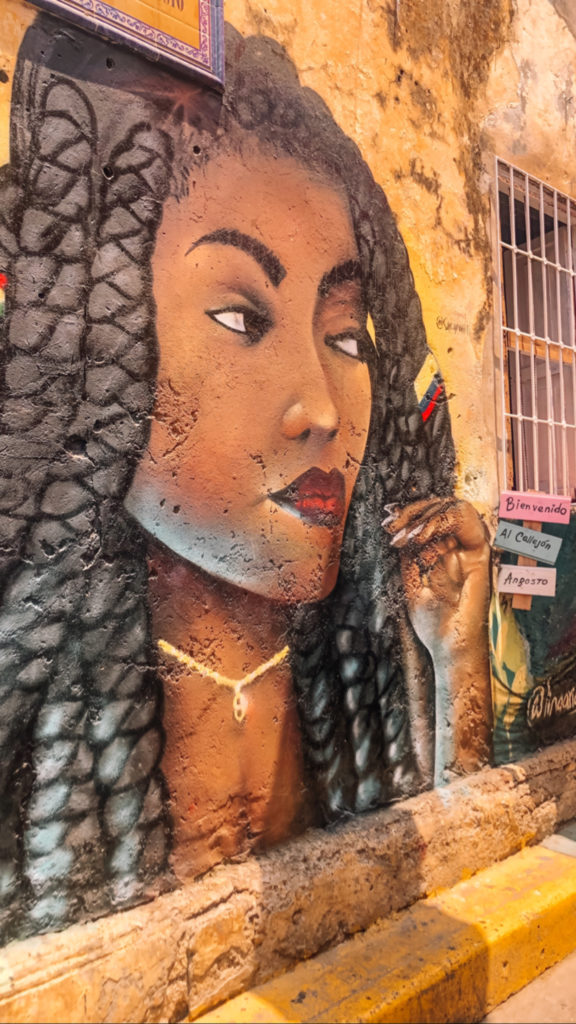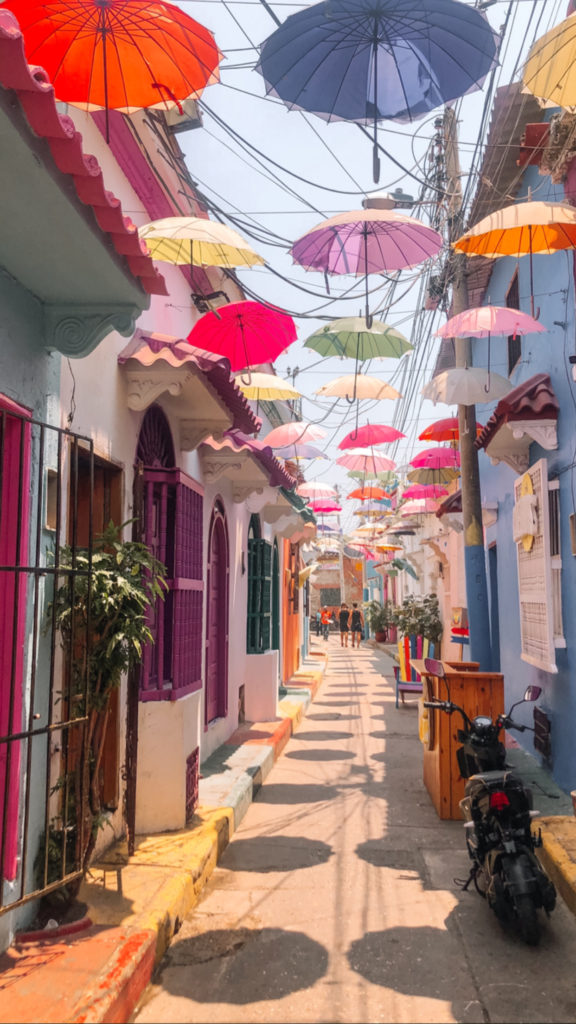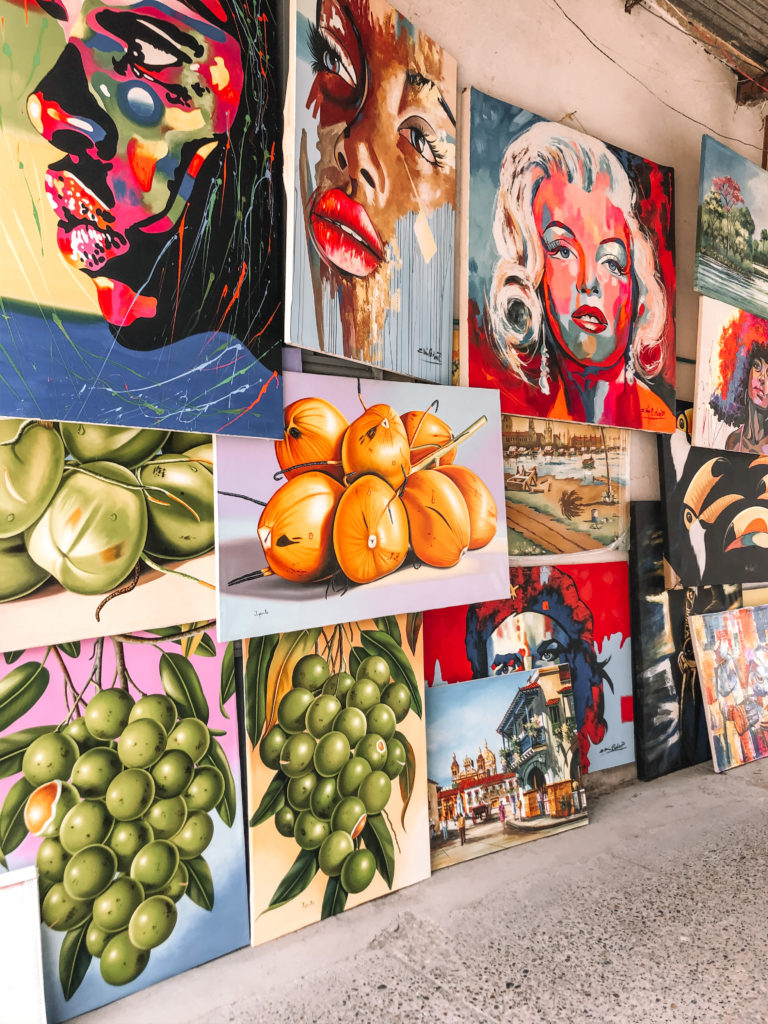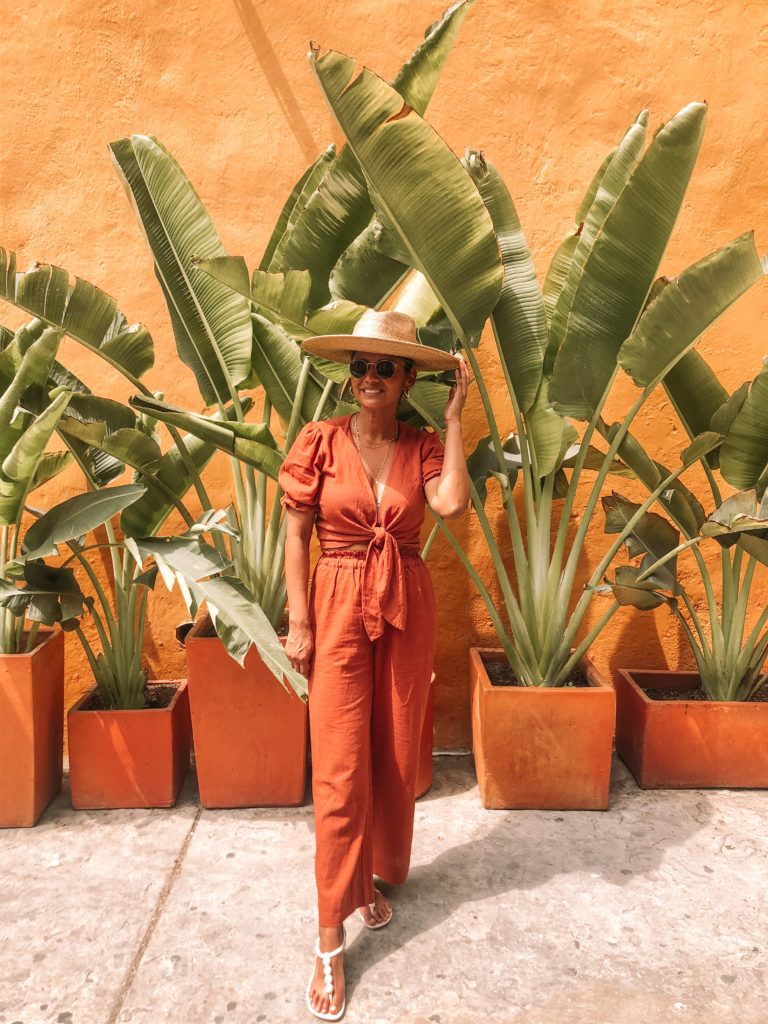 The Beaches in Cartagena: The beach islands are so gorgoeous. The best way to get to the beach is by arranging a full day boat tour. The two places we took a tour to were Rosario Island and Bendita Beach. Playa Blanca is another beautiful beach location to visit but we didn't get a chance to go.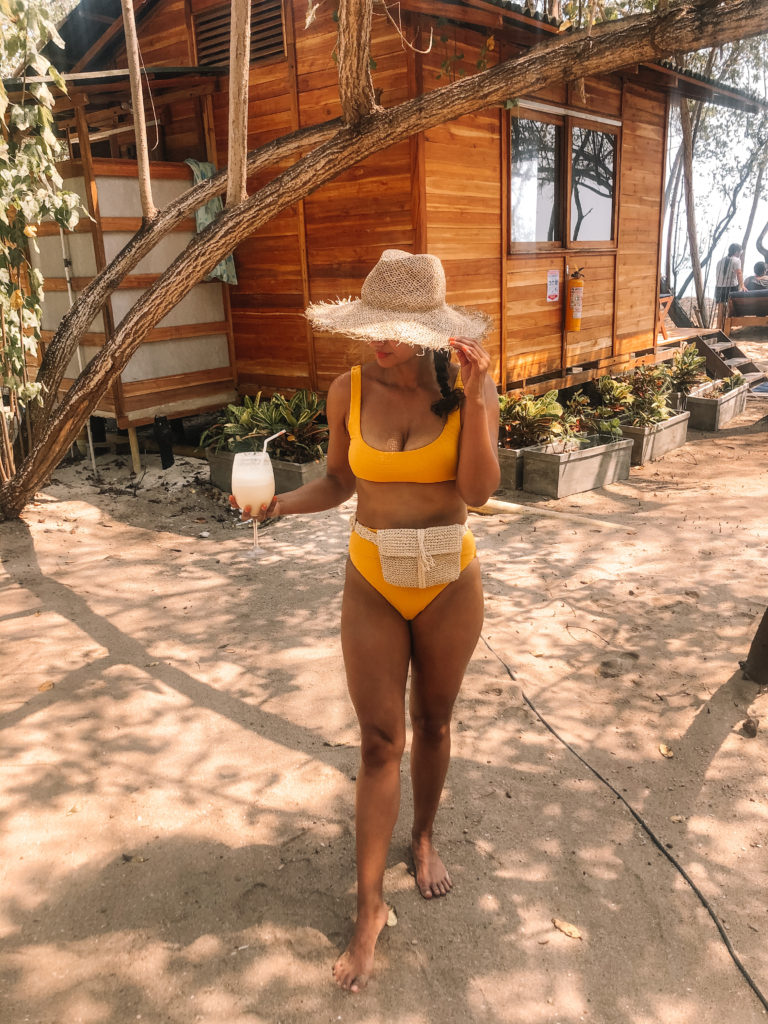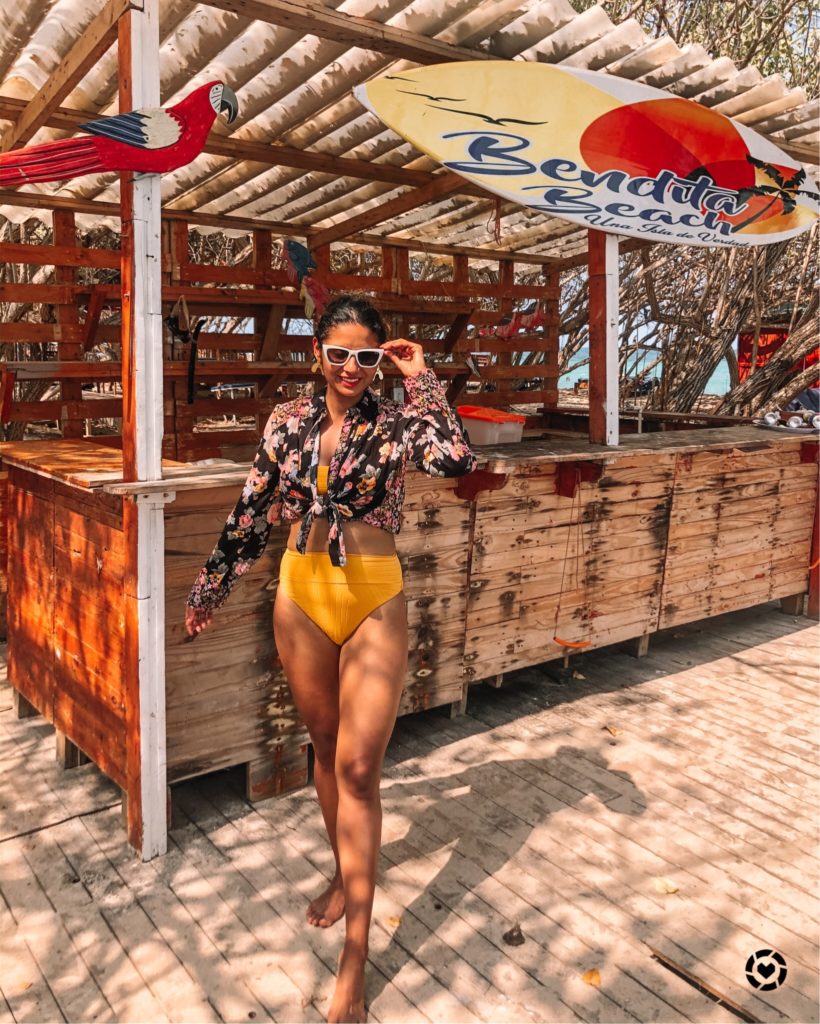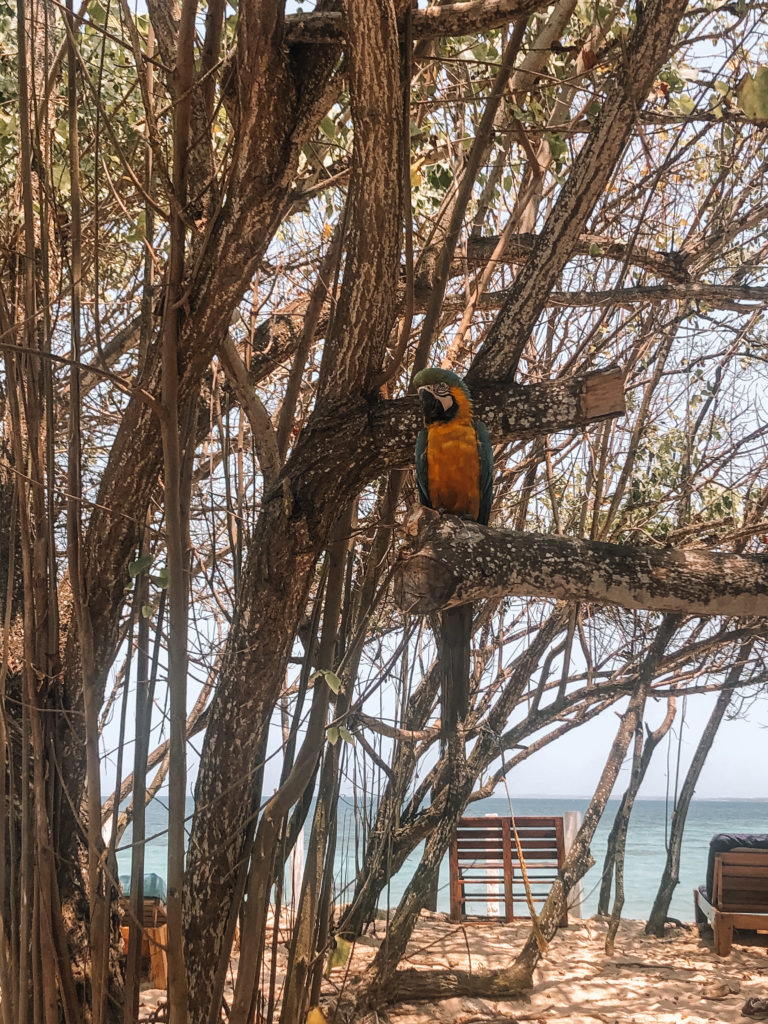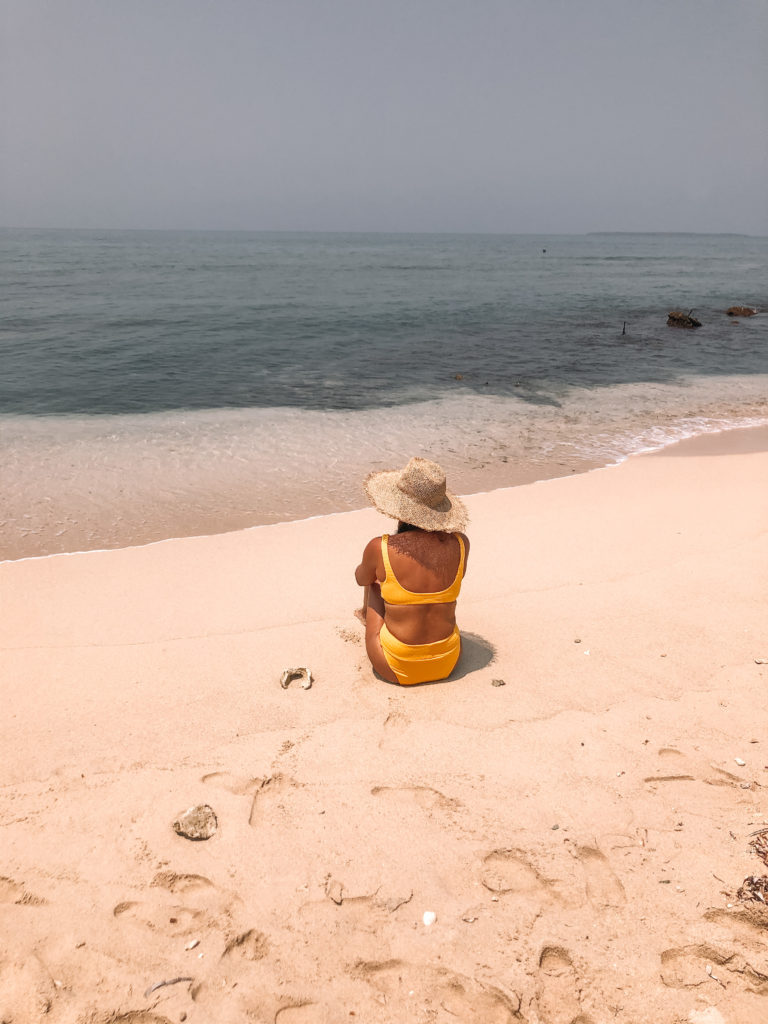 These day boat tours were the best and most relaxing days of our trip. Once back to the Port, you will want to grab some fresh fruit from the vendors. It's super refreshing!
Cartagena Food:
The food in Colombia is to die for! Dan and I weren't disappointed at all. You have to try the coconut rice, plantains and ceviche. Below I have listed a few of my favorite Restaurants that you will want to check out.
–Juan Del Mar: It's a really good spot in old town that has delicious seafood. The atmosphere is bright and lively!
–La Perla: It's a Caribbean Peruvian restaurant that will leave your tummy wanting more.
–Bailica Pizza: This pizza has a Columbian flare to it and melts in your mouth. I suggest sitting on the balcony, so you can get a beautiful view of the city.
DI Silvio Trattoria: The atmosphere is incredible and food will leave you mesmerized. This place is located in Getsesmani.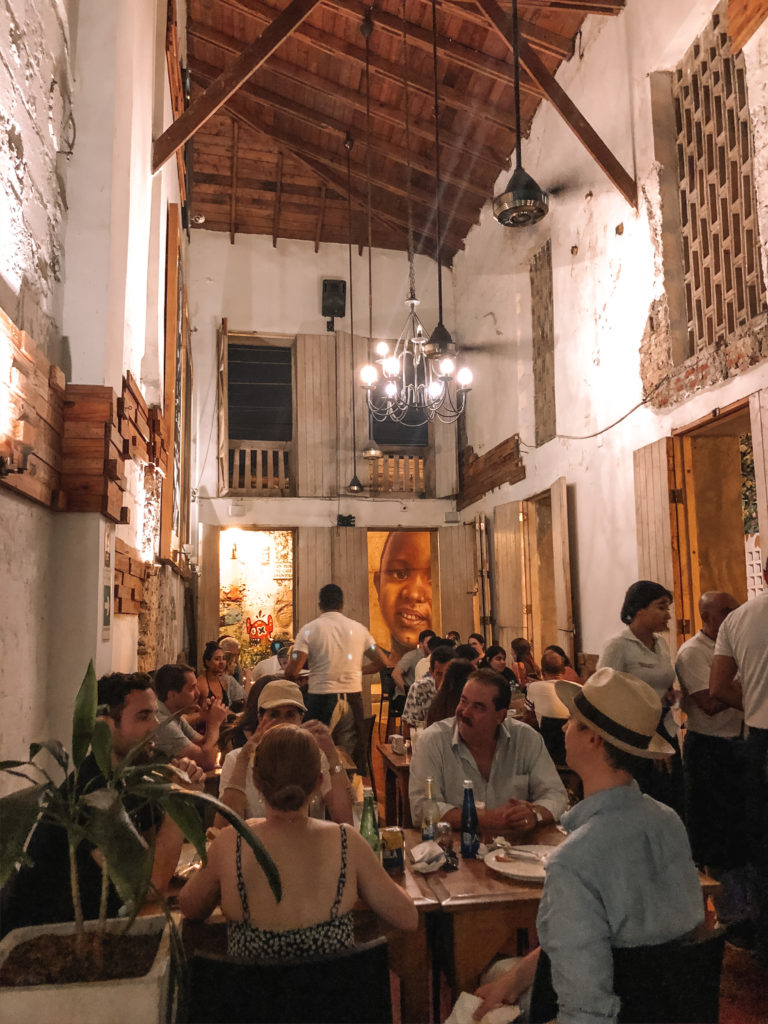 Where to Drink:
Townhouse Hotel Rooftop over views the city. This place I highly recommend. You walk into the hotel and head straight for the rooftop bar which has some great cocktails and food. A great place for seeing the sunset also.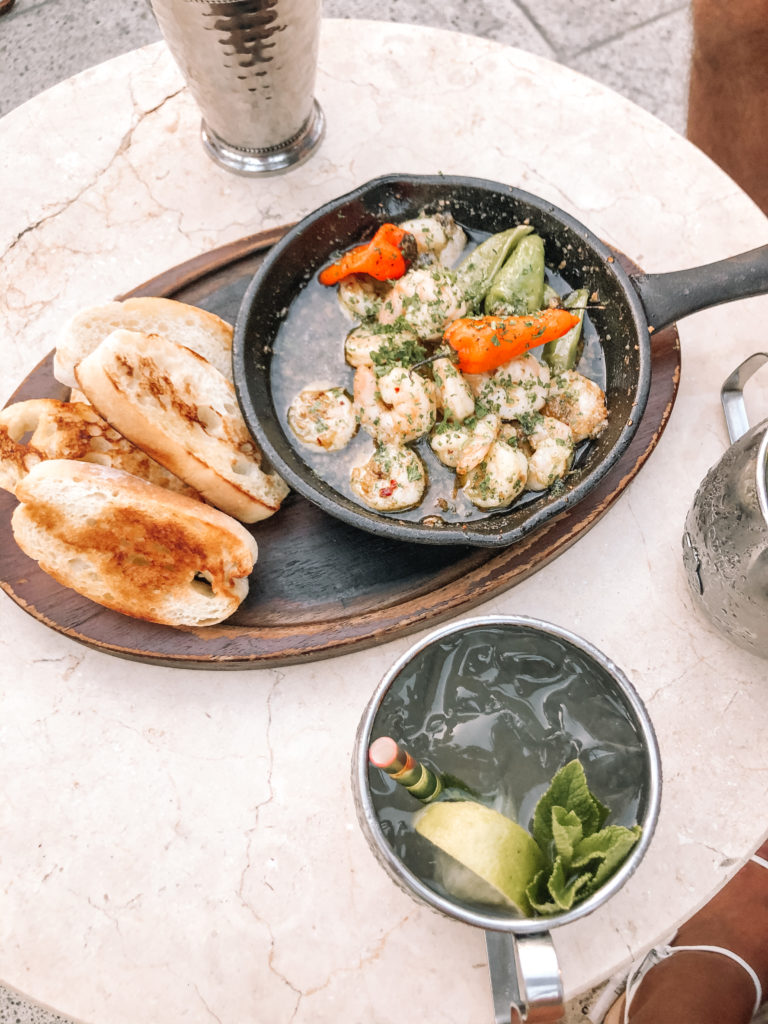 Coffee Shops:
Colombians are known for their coffee!
There are so many great coffee shops in Cartagena. The place that I really enjoyed coffee and breakfast was the Libertario Coffee Roasters. Here you have to try the Libre Intenso Afrutado coffee. It's one of the strongest coffee I've ever had. Also the breakfast we had with our coffee really hit the spot, leaving Dan and I speechless when we left.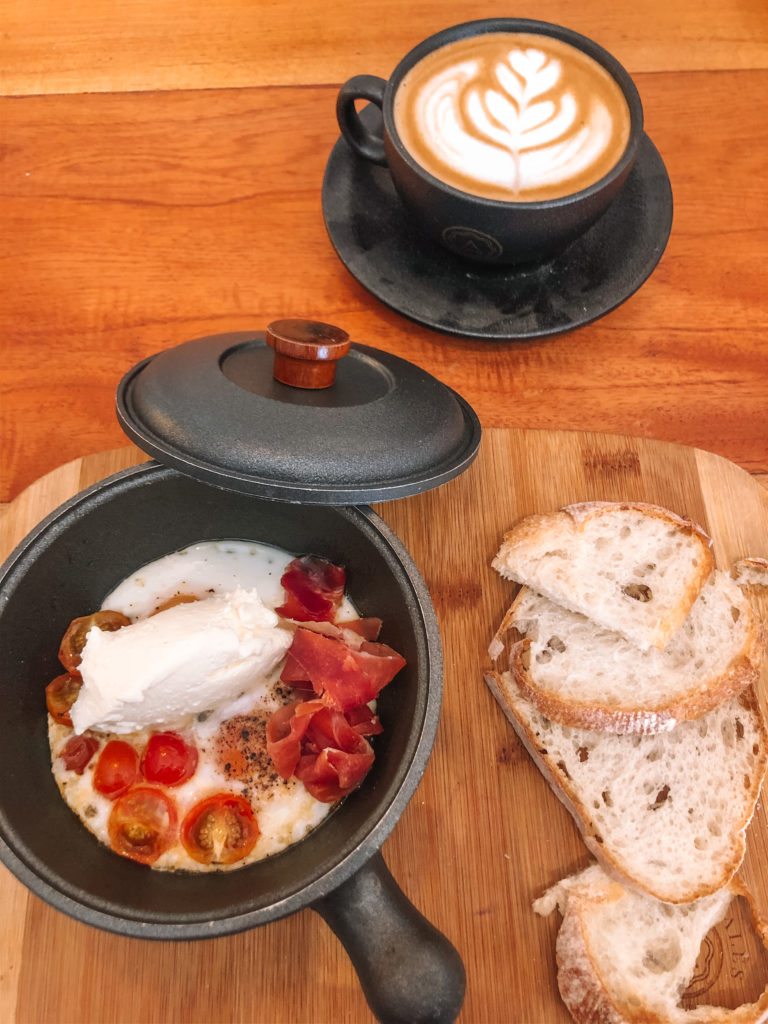 This was a great overall experience and was the first time Dan and I agreed that we wanted to return again. We just loved everything this beautiful country had to offer. There are so many more things we wanted to experience but seem to run out of time.
I had so much fun writing this post for all of you and hoped you enjoyed it.